Influence 2023
50th Anniversary Celebration
The Making of a Million Dollar Story
The right story, crafted and told the right way, can generate millions of dollars in business and skyrocket your success to previously unseen levels. This isn't hyperbole. This is the secret, the experience and the process Tim Gard will share in his NSA Main Stage Masterclass. 
Twenty years ago, Tim made NSA history in Orlando by delivering the unique and hilarious story, "The Big Sweaty Guy in the Middle Seat." This one presentation and the story that anchored it opened up countless opportunities with colleagues, clients, and speakers bureaus, taking Tim to some of the world's biggest stages, including multiple appearances at the Million Dollar Roundtable. It's also made Tim a LOT of money.
This year in Orlando, Tim will retell this story and share the process of creating, performing, maximizing, and evolving the story over time. You'll also learn how to distinguish a signature story from a supporting story, edit out the nonessential, and elevate your stories to the level of mastery. Don't miss this opportunity to laugh out loud while you learn from one of NSA's legends.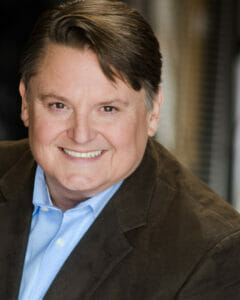 Who is Tim Gard, CSP, CPAE?
Tim Gard, CSP, CPAE, is an internationally recognized authority on how humor helps us be happier and more successful. Tim's use of ordinary items in extraordinary ways, and extraordinary items in ordinary ways, helps people connect with his message and make him one of the most popular humorists on the platform today. The author of My Policy Manual, Tim humorously delivers messages as universal as his audiences are diverse.