You have the Solutions.
We have the Audience.
Explore ways you can reach professional speakers through a partnership with NSA today!
If you want to connect with the world's leading influencers,
Whether you're looking for brand recognition, meaningful moments of engagement, or opportunities to educate, we have a way for you to do it all - and we love to collaborate on new ways to bring value to our audience and business to your bottom line.
Here are some great ways to start right away:
Be seen as a true partner of the organization with a mixture of branding, advertising, and meaningful connections through our national events.

Just looking for a little face time with key influencers? This is your opportunity to connect face-to-face and show your product/service first-hand.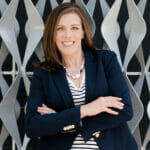 GoStudioC.com
Molly Wendell, CSP
Partner since 2015
Partnering with NSA has been instrumental in my journey of helping speakers, coaches, and consultants increase business with new revenue streams.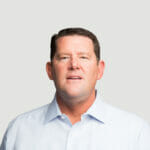 espeakers.com
Joe Heaps
Partner since 2003
Partnering with NSA as a sponsor is one of our most important relationships. We are proud to align with NSA to help grow and develop the future of this industry.
TheCorporateAgent.com
Angelique Rewers
Partner since 2019
Bar none, NSA is the best organization we've partnered with. World-class team, community, and events. We highly recommend an NSA partnership!
Every NSA event is driven by the core vision of helping our attendees be better speakers and build better businesses.
From main stages with lights and full production to intimate round table discussions where top leaders mastermind with each other, NSA provides the opportunities to connect and the professional development speakers need in order to continue improving their craft and business.
Reach is no longer limited to a geographical location. NSA provides relevant and timely education all over the world with monthly online training, a 24/7 on-demand virtual training system, and partnerships with others in the industry to bring maximum value to the most people possible.
With over 30 chapters across the United States, dozens of Peer Connection Groups, and third-party partnerships, NSA is helping thousands of speakers connect and learn locally.
Let us help pair you with the event that makes the most sense for your business goals.
Frequently Asked Questions
Membership is not required in order to advertise, sponsors, or exhibit with NSA. While we encourage you to get to know the community and be a true resource for members, this is simply one strategy we're happy to discuss with you.
We have various paid speaking opportunities available for those who prove to be value-forward and don't sell from the stage. This very rarely includes main stage at our conferences, but may include breakout sessions, deep dives, webinars, and featured guest spots on our webinar series or podcast.
Our live events travel all over the United States and are typically booked 3-5 years in advance.
We pride ourselves on pairing our partners with a package that achieves their goals while accommodating their budget. With opportunities ranging from $250 - $250,000, we're confident we can find the right opportunity for your business.
We're here to help! Schedule a call with our team to convey your business goals and we'll make sure you have all the necessary info to make the best decision.
We want to make it easy for you to do business with us. Once we identify what will bring your business results, we're happy to put together annual (or longer) partnerships that bundle multiple offerings together. Schedule a call with our team to get started today!
Take your business to the next level by sharing your solutions with our global community of speakers, experts, and influencers.