Professional Speakers
Celebration Day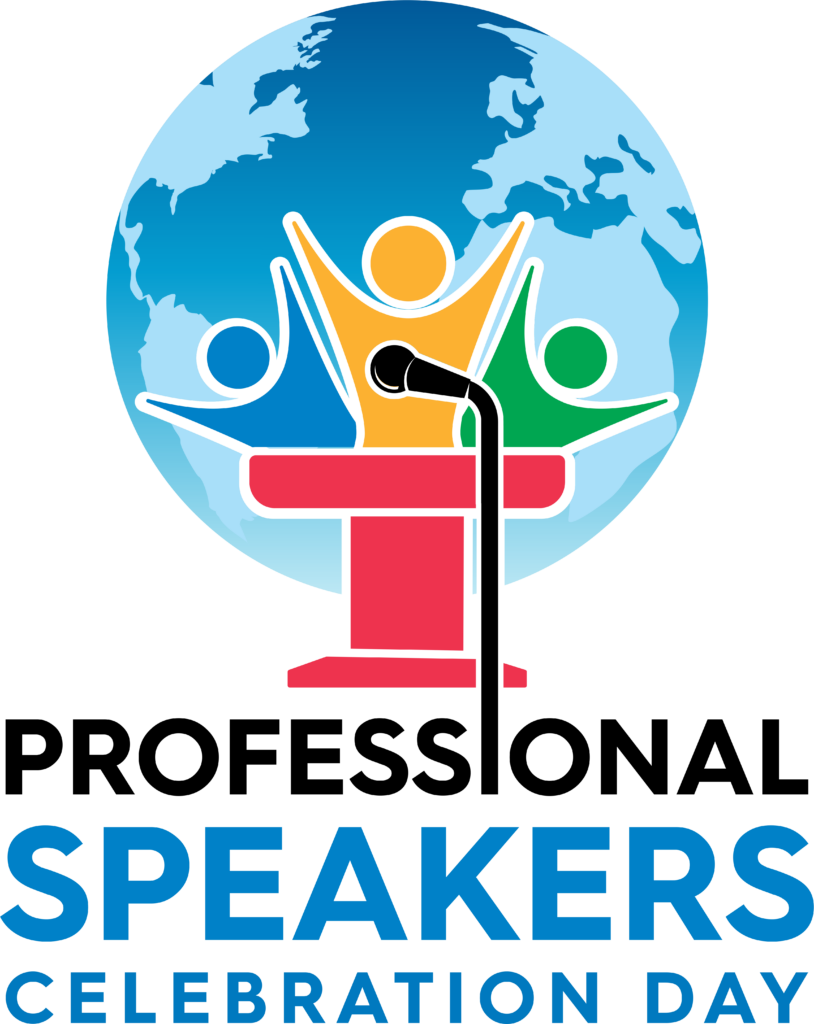 The Global Speakers Federation (GSF) is excited to announce that on March 14, 2024, we will be holding our second worldwide Professional Speakers Celebration Day.
As members of the global speaker community, it is our responsibility to recognize and support one another as we continue to grow and advance this exciting profession.
Let's come together on March 14 to celebrate the inspiring work that professional speakers do and to show the world that we are a diverse and vibrant community of talented individuals.
March 14 (also known as "pi" day π (i.e., 3.14) has been chosen to celebrate this worldwide day, as the word "pi" also ties into the motto of Cavett Robert (Founder of the National Speakers Association): "Don't worry about how we divide up the pie. There is enough for everybody. Let's just make a bigger pie!"
These words are as true today for all professional speakers, locally and globally, as back then. By celebrating Professional Speakers Celebration Day together, we are showing the world that our profession is strong and growing and that there is enough room for all of us (and even more) to thrive. Together we can strengthen our global speaking community, build relationships across borders, and create a more inclusive, inspiring future for all.
This day is an important opportunity for all of us to come together and celebrate the inspiring work that professional speakers do. By celebrating this day worldwide and through the support of all 17 GSF associations members, we will be able to:
recognize and celebrate the current members of NSA,

showcase the unmatched experience, insight and talent of our members,

and continue to grow as a global force for positive change!
Now we want to hear from you!
Help us as we get ready to celebrate this special day worldwide, and YOU, by sharing a quick two-min video that we can share leading up to the big day! Take a moment to answer the question below in your response and submit your video using the link below!
Question: Why are you proud to be a professional speaker? What is your biggest accomplishment in your career so far?