The NSA

Youth

Leadership

Conference

(YLC) is so much more than just a youth program.
July 9-11, 2022 • Nashville, TN
July 9-11, 2022
Nashville, TN
The NSA

Youth

Leadership

Conference

(YLC) is so much more than just a youth program.
What is the Youth Leadership Program?
The NSA Youth Leadership Conference helps to develop young attendees into powerful Leaders within their circles of influence. We do this by:
Building community

Offering education around key skills and values

Creating shared experiences and facilitating discussions that make learning fun, practical, and personal
Every summer, running concurrently with NSA's Influence conference, we bring together young people between the ages of 10-17 to attend the NSA Youth Conference, an incredible event that is just for them. Here, they become equipped and encouraged to impact the world in a positive, substantive way by improving themselves while helping others grow and succeed.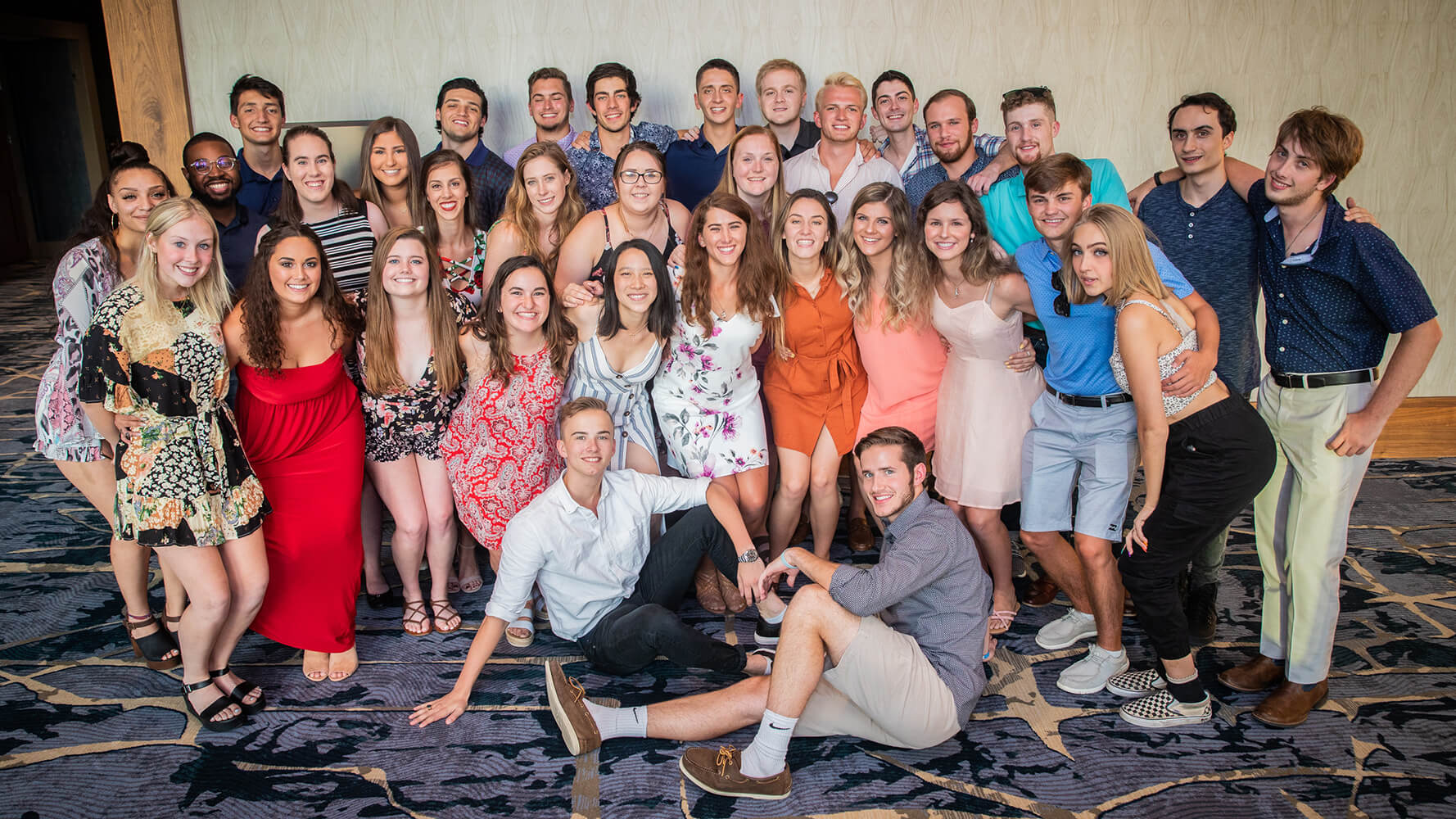 We're looking for volunteers to become a Youth Leader during the conference during July 9-11 at the Gaylord Opryland Convention & Hotel Center in Nashville, TN!
If you're passionate about helping inspire and mentor our future leaders, take a few minutes to complete the application! All submissions are due by April 25!
We believe that powerful Influencers must possess critical skills that enable action. Therefore, we teach these skills, at in age specific ways, and with the support and guidance of leading experts, authors, and speakers.
Communication – Using speech and writing to effectively persuade and inspire.

Problem Solving – Using critical thinking to analyze issues, identify problems, and solve them. 

Team Building – Connecting with others of different strengths and backgrounds to work in collaboration.

Conflict Resolution – Acknowledging disagreement, dissolving anger, and de-escalating confrontations.

Active Listening – Hearing beyond what is spoken to connect and discern meaning and motivations.

Leadership – Elevating others, shaping events, and becoming a magnetic force for positive action.
At younger ages than every before, children are exposed to issues and decisions that can harm them, alter their life course for the worse, and cause them to doubt or question their confidence, and their very existence. We've seen that reality play out in horrific scenarios. Bullying, online and in person, has led to an exponential increase in teen suicide. Drinking, drug use, and sexual activity have become normalized for teens. Violence and depression are more common than ever before. The lessons and tests they face are of a size and consequence far greater than any previous generation.
Most youth are ill-equipped to deal with these challenges. Even with the support of loving parents and talented, caring teachers, their support system is insufficient.
The reason is simple: Many young people lack a credible, peer-to-peer environment for them to discuss these issues without criticism. And, rather than focusing on the behaviors or consequences, the conversation needs to start with the underlying VALUES of a successful, fulfilling life, as well as a determination to develop the SKILLS that are necessary to shape one's future in a powerful way.
Attendees form relationships that are real and wonderful, making friends who live all around the world. They tackle difficult issues together and encourage one another to step up and lead in life.
A few days ago my sons were doing their morning gratitude and they thanked God that they were going to the NSA youth program next summer. It is so special that our youth look forward to this conference all year long.
- Caroline de Posada-Rodriguez
The speakers, activities, and facilitated conversations, as well as the expected conduct for interaction are guided by NSA's Core Values:
Abundant Generosity – A culture of giving, serving, and growing abundance.

Elevating Excellence – Setting high personal standards and recognizing examples of admirable achievement.

Intentional Language – Understanding the power of our words, we seek to use them with skill, care, and precision.

Uplifting Humanity – Practicing inclusion, compassion, respect, and empathy.

Honorable Innovation – Honoring our rich history and legacy, while recognizing our power to shape change.
Although the program happens just once a year, for a few precious days, there are elements of continuity and community that continue throughout the year. On their own, the participants stay in touch with friends near and far, using social media. Each year's Youth Conference ends with a powerful validation of appreciation for one another, as well as the chance to express goals, intentions and commitments:
What will you do between now and next year?

What goals will you achieve?

What new skills will you work on?

How will this impact others around you?
At the start of the next year's conference, they can share their progress within their peer groups. How did you do on your goals? Any updates on your projects? What are you working on now? We strive to create an expectation for progress and meaningful growth over the course of time. We take pride in our own and each other's accomplishments.
Peter Katz
Juno Award Nominated Singer/Songwriter
Already registered for Influence 2022? Sign into your MyNSA account to add the YLC registration to your account today!
Not signed up yet? What are you waiting for? Register you and your youth today