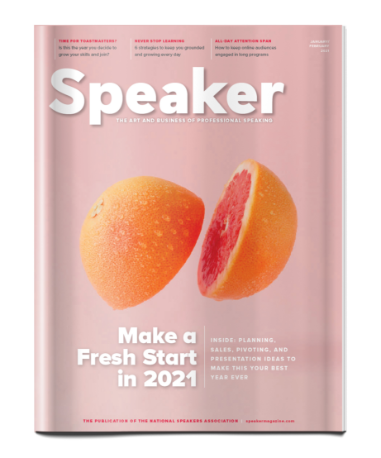 With new technology and media emerging all the time, staying on top of your speaking game requires ongoing education. Be in the know with NSA's official magazine, Speaker. This award-winning publication is published six times annually in print and digital formats. You'll find the latest marketing strategies, tips, information, and innovative ideas from top professionals worldwide.
Looking for even more articles about the speaking business?
Check out our blog SpeakerMagazine.com.