Tune into our final episode of VIP Suite with special guest Lois Creamer!
May 13, 2021 | 1pm EDT | Virtual Meeting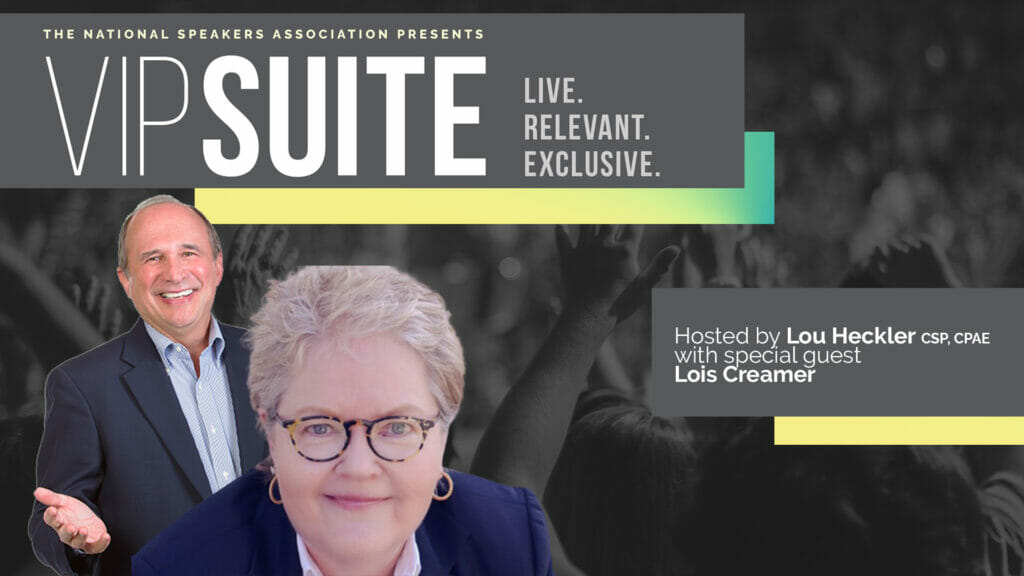 This is a time of challenge and change in the speaking industry. Join us as we discuss the market opening up. We'll talk about how speakers can be prepared.
Key Takeaways:
Learn what the pandemic taught us about working in a changing marketplace.
Clarify what you have to offer prospects.
Discover how you get the most when negotiating fees.
Who is Lois Creamer?
When experts want to book more business, make more money, and maximize their results, they call Lois Creamer. She is the author of "Book More Business: Make Money Speaking" and "The Speaker Author: Sell More Books and Book More Speeches". She works with speakers, consultants, and subject matter experts who want to fully monetize their intellectual property.
Lois has worked for the United States Steel Corporation in sales and marketing, managed the business of highly successful speakers, and worked with hundreds of other professional speakers since starting her business in 1998. She is known as a stand-out consultant in the speaking industry.