Thrive 2023
Winter Workshop
Fireside Chat with Shé Langley: A Speaker's Guide to SEO
Put your website to work! Use SEO to book more speaking gigs.
If you build it…they still may not come. As a keynote speaker, you know you need a website. But did you know people searching for your services online may not be able to find your website? Without search engine optimization (SEO), your website is like a speaker with no audience! In this workshop, you will learn the SEO fundamentals every keynote speaker needs to know to get found online and book more qualified leads.
Participants will become SEO experts for the day and learn how to:
Create & execute an SEO strategy.
Optimize a "Speaking" page to connect with target audiences.
Track website data & performance to inform business decisions.
Start or improve a Blog.
Master keyword research and use the top tools to DIY SEO.
In this interactive workshop, keynote speakers will learn about search engine optimization (SEO) and what key factors are needed for a website to perform well online. Participants will receive real-time feedback and leave with next steps to optimize their website and increase their qualified leads.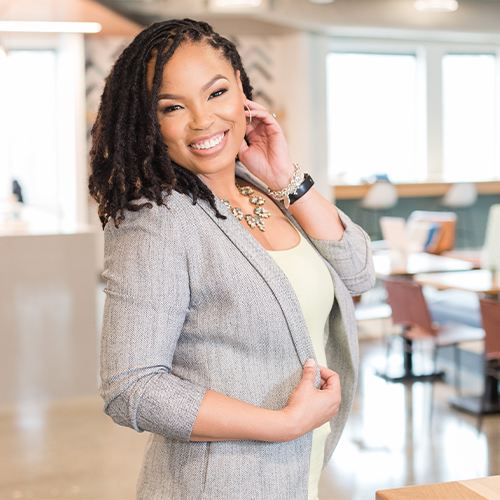 Who is Shé Langley?
Shé Langley is a full-stack digital marketer, experienced in helping brands both big and small utilize their website to grow their business.
After spending 15 years working in the online marketing industry, honing her skills in graphic design, digital marketing, web development and search engine optimization (SEO), Shé felt that many agencies weren't concerned with the overall success of their clients' businesses. On the client side, business owners didn't have a bird's eye view of their marketing strategy and didn't know how to build an effective online presence. On the agency side, there wasn't an overall interest in the client's vision and many impactful businesses were overlooked to focus on bigger fish.
Shé wanted to change the narrative. She founded Rank Lift to empower purpose-driven businesses to expand their reach through optimized websites that put their brand in front of audiences actively searching for their services online. It is her mission to educate and uplift clients to grow their businesses with sound web design and SEO practices.
Shé lives in the Hampton Roads area of Virginia with her husband Justin and two children, Justin Jr. (5) and Seven (7). In her free time she enjoys cooking and eating good food, powerlifting and trying out the latest cleaning supplies found on #cleantok TikTok.