Capture, Connect and Convert Through Storytelling: Five Stories Every Profitable Speaker Needs to Tell with Andy Henriquez
CAPTURE, CONNECT AND CONVERT THROUGH STORYTELLING:
with special guest Andy Henriquez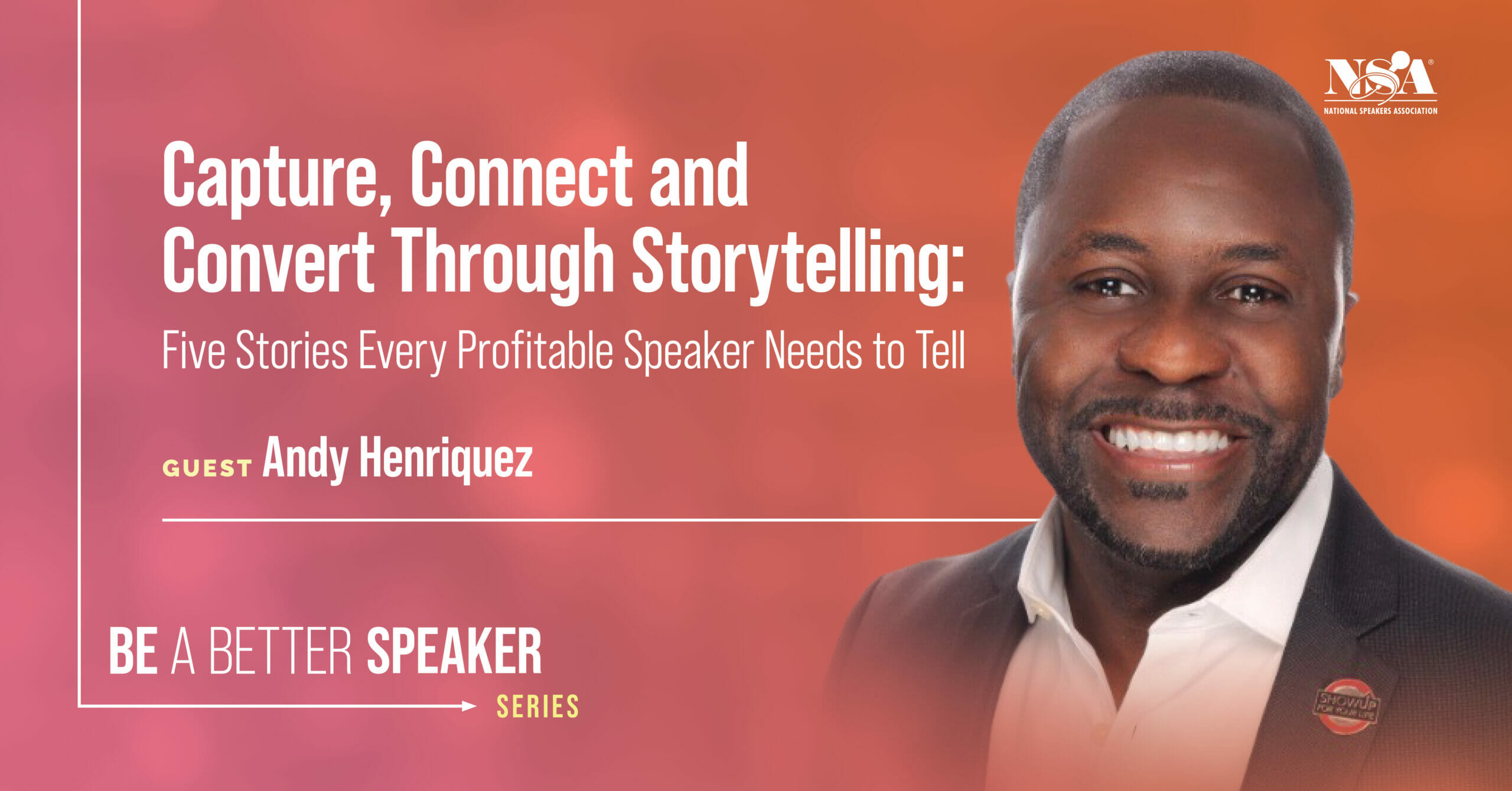 By now, you have heard about the importance of telling stories as a speaker; however, it is not just about telling stories. It's about telling the right stories. Stories are not one-size-fits-all. Stories serve different purposes, and knowing which story to tell and where to place it in your presentation makes all the difference. Join Master Storyteller, Andy Henriquez for our next Be A Better Speaker series!
During this session, you'll learn:
The five stories you need to tell to capture, connect and convert your audience into clients and raving fans
A simple and proven process to identify your signature story
The ONE story you need to overcome objections and drive more business instantly