Achieve Status Quo Breaking Goals by Practicing Corporate Social Justice with Christina Blacken
with special guest Christina Blacken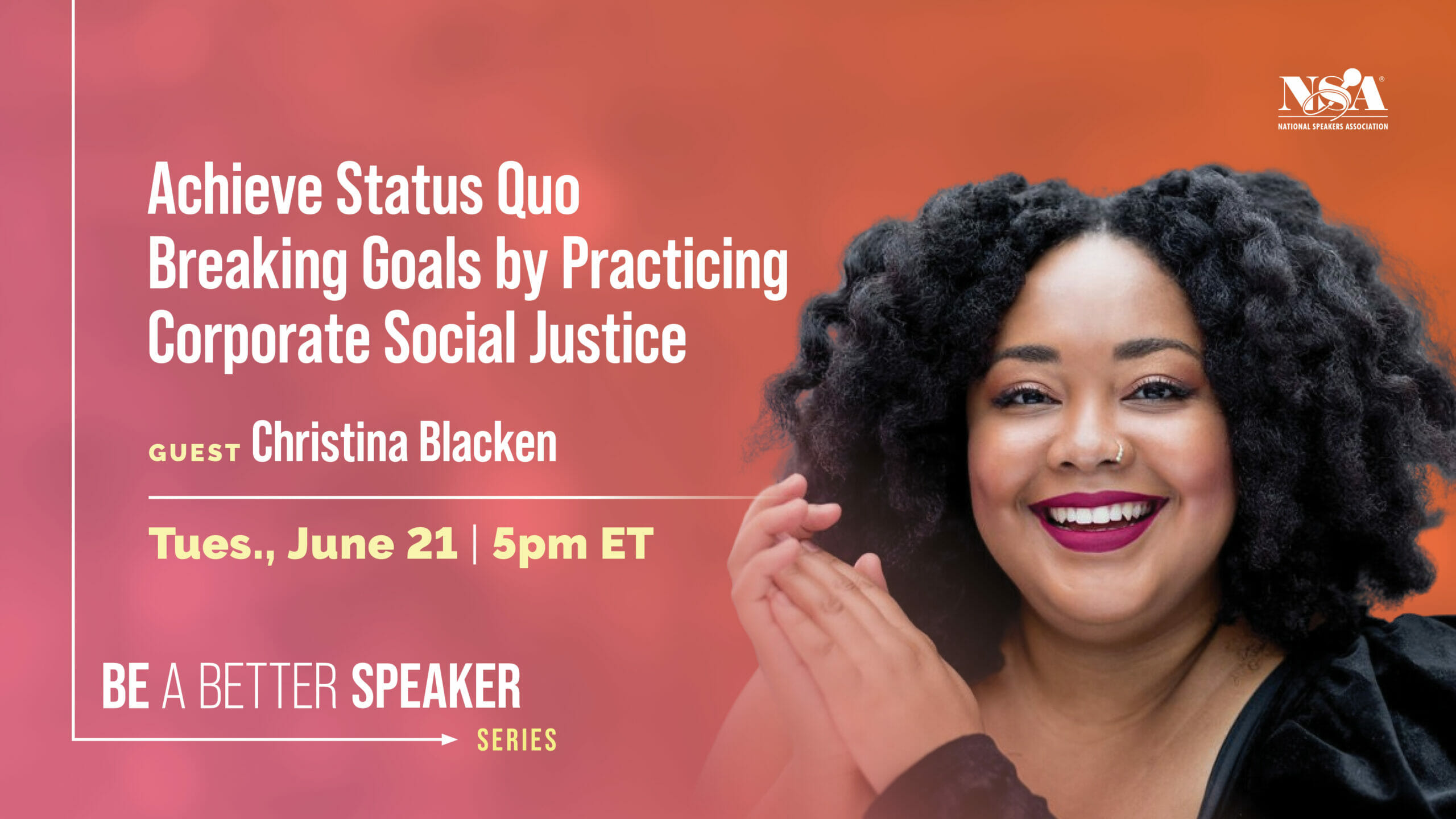 Business owners are facing a number of communication challenges, culture changes, and innovation pressures that will require new approaches to communication and goal setting, particularly around diversity, equity, and inclusion in the work you create and the talks you give. If you want your speaking business to reach its fullest potential, you should adopt corporate social justice (CSJ) practices, which means not only being socially responsible, but actively centering equity in your business decisions and goals which will improve your social impact, advance public perception, and gain a wider audience for your work.
In this session, you will learn:
How you can adapt communication tools like narrative intelligence to achieve CSJ goals.
How to improve the impact of your communications and services.
Join us LIVE to learn how you can adopt corporate social justice practices and help your speaking business reach its full potential!