Discovering Humor You Can Use in the World Around You
with special guest Steve Gamlin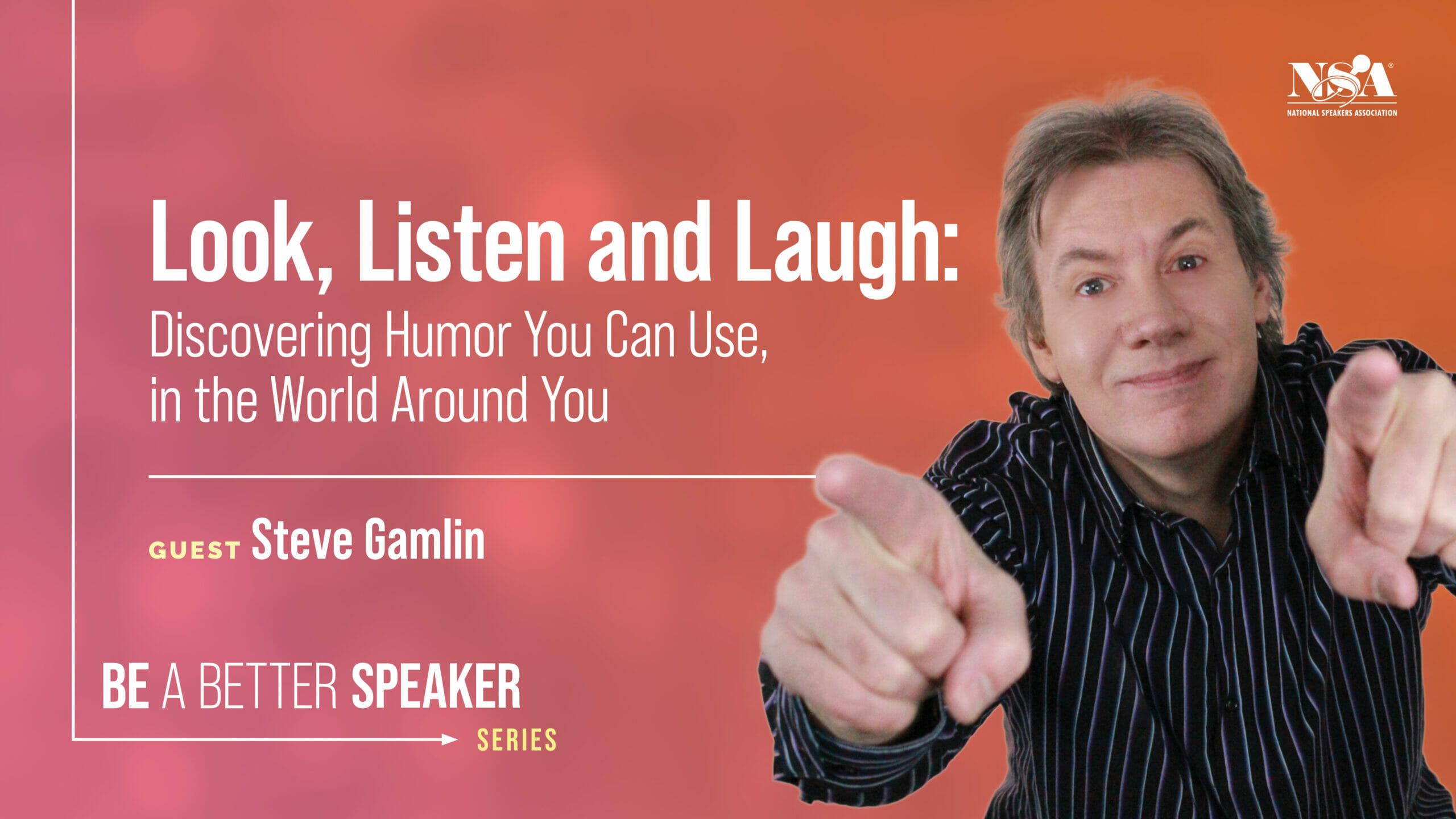 Stop buying joke books. Stop stealing from Readers Digest.
The humor that you can use to improve your presentations is all around you and inside you. Steve Gamlin will show you how to mine it, refine it, and make it appropriate for your audiences.
Key Takeaways:
Find humor in stories you already tell.
Customizing for your audiences.
Lessons learned from the Toastmasters tool shed.