Want to fast-track your growth as a speaker to grow your relevance, business, and income?
Influence is back and it's your opportunity to do just that.
Hear from industry-leading speakers as they share their best-kept secrets for mastering your speaking skills, growing your influence, and earning the income you deserve.
Get those business cards ready as you'll also be mingling with today's and tomorrow's thought-leaders.
That's what Influence 2021 is all about.
Helping you become a better speaker and building your business.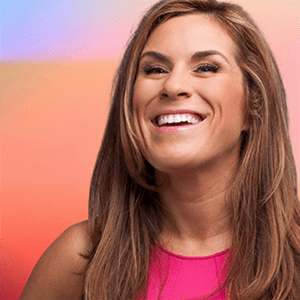 Erin King is a three-time entrepreneur, two-time bestselling author, podcaster, and the CEO of Socialite Agency. She has helped clients ranging from The Academy Awards in Hollywood to The United States Navy at the Pentagon communicate more compellingly. She is also the creator of The Social Media Spa, which has helped over 10,000 network marketers sell smarter by leveling up how they show up online.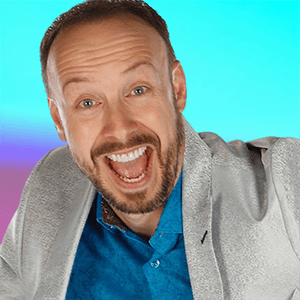 Judson Laipply, M.Ed, CSP
Judson Laipply, M.Ed, CSP, has been seen on The Today Show, Ellen, GMA, America's Got Talent, and in Tosh.O. In 2006, he became the world's first viral video when the video of his finale piece "The Evolution of Dance" exploded on a little known site at the time called YouTube. It was the first video to hit 100 million views and held the spot for most watched videos for close to 3 years.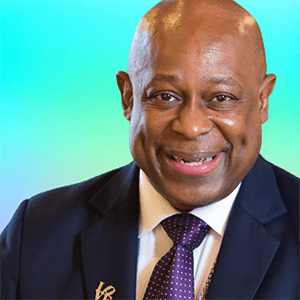 Dr. James Smith, Jr., CSP
For over 20 years, hundreds of thousands of people, both national and international audiences of all sizes, have experienced the passion, creativity, storytelling, unshakeable positivity, and mind-shifting power of Dr. James Smith, Jr. CSP.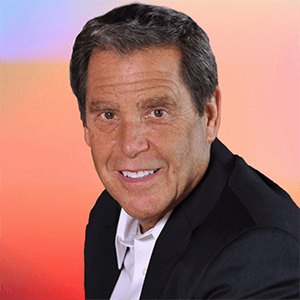 Bill Cates, CSP, CPAE, is a hard-working, successful speaker and business owner. He is a founding member of NSA's Million Dollar Speakers Group and has sustained a seven-figure speaking business by becoming extremely focused on his business. Bill's referral system has been featured in Success Magazine, Selling Power Magazine, the Wall Street Journal, and Entrepreneur Magazine. And his own business success has been featured in Money Magazine.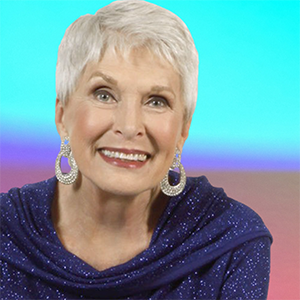 Jeanne Robertson, CSP, CPAE
Jeanne Robertson's family-friendly humor has garnered 110 million hits on YouTube. She uses her unique brand of humor and storytelling to share what she's learned during her successful career. This past president of NSA has been honored with our highest award, the Cavett, as well as our Master of Influence and Philanthropist of the Year Awards. She is the author of "Don't Bungee Jump Naked" and host of "Jeanne Live from the Back Porch".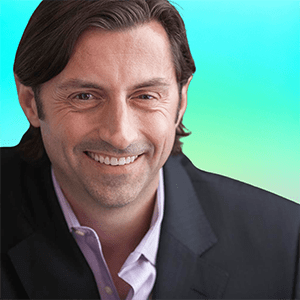 Gerry O'Brion spent his career working for billion-dollar brands like P&G, Coors, and Red Robin. He made TV commercials that sold billions of dollars of soap, beer, and burgers. Now, he reveals the secrets used by big companies to get you to buy and shows you how to apply those techniques directly to your business.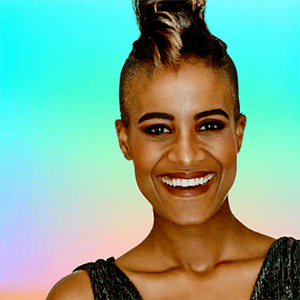 Candice Mama is one of Vogue Magazine's top 33 most inspiring women globally, alongside Nicole Kidman, Michelle Obama, and Malala Yousafzai. She was named in the Top 20 African Women by the African Union and United Nations, celebrating women who have contributed to building peace in Africa.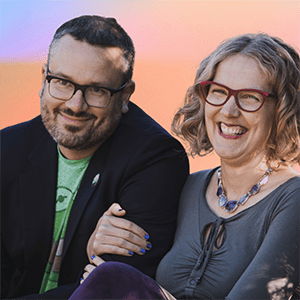 Kim Kotecki & Jason Kotecki, CSP
Jason and Kim Kotecki are best friends, husband and wife, homeschooling parents of three kids, entrepreneurs, retro t-shirt wearers, and partners in crime on a crusade to annihilate Adultitis in themselves and the world!
HEALTH & SAFETY
Your health and safety are paramount for us while planning our upcoming INFLUENCE 2021 in-person experience. NSA is in constant communication with our partners. We are painstakingly following safety measures from federal, state, and local officials while still creating a unique and unmatched opportunity to become a better speaker and build a better business.
While the safety measures are still evolving, here is a shortlist of the safety precautions we're planning for those who join us in Las Vegas:
Requiring face coverings for all attendees, hotel staff, AV team, NSA staff, and anyone else participating in the event
Limiting the amount of in-person attendees to 500. This space can typically hold 3,000
Each room is being configured to provide at least six feet of distance between attendees
Proper signage to help attendees navigate the conference space along with marked entrance and exit doors
Scattered breaks and traffic flow to negate large gatherings of attendees
Daily temperature checks before entering the meeting space
Anyone who will not follow our safety guidelines will be removed from the event with no refund
While we're excited to offer the option to attend INFLUENCE 2021 in person, we understand that you need to consider your own health as well as the health of your family. If you're not comfortable joining us in person, we highly encourage you to still join us virtually. Our virtual attendees will still get a powerful experience and have ample opportunities to meet with other attendees, our partners, and presenters from the comfort of their own homes.
A MESSAGE FROM DON ROSS
Vice President Meeting Operations Las Vegas
Caesars Entertainment 
Through detailed collaboration and adherence to the Nevada Guidance for Safe Gatherings in partnership with the local health and safety experts, Caesars Entertainment has implemented a comprehensive plan to put everyone at ease while providing an enjoyable stay in Las Vegas.
Our banquet and culinary experts have taken a creative approach to food and beverage, providing restaurant-quality offerings for your conference that will delight you while adhering to the health and safety standards.  From arrival to departure, we are following all outlined health and safety protocols located on our website.
We look forward to welcoming you soon.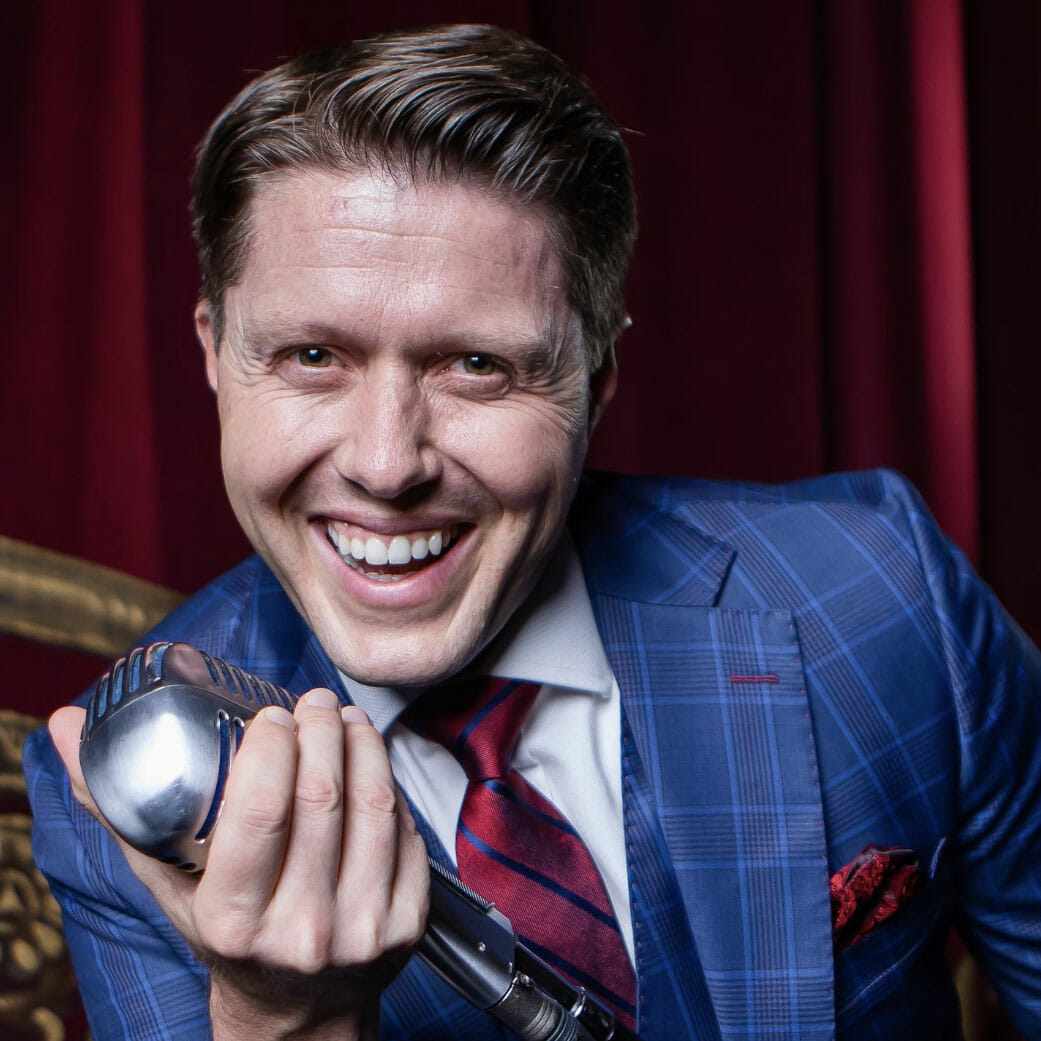 Rob Ferre
Member since 2015
It's been awesome to see exactly what NSA has done to create a great hybrid virtual experience and also making sure that everyone feels safe in this environment while producing great content.

Helen Turnbull
PhD, CSP, Global Speaking Fellow, Member since 2007
I'm delighted that I could still be a part of Winter Conference even though I was at home and I still had so many takeaways.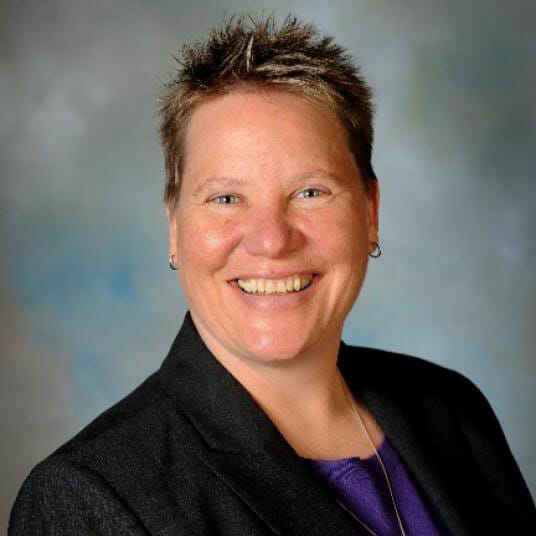 Lisa Koenecke
Member since 2020
I love the variety, I love the level. I love the content that's happening. As a new speaker, it's giving me lots of ideas on how to scale my business and seeing people that I've heard about for so long.
7:00AM - 7:45AM

Friends of Bill W.

8:00AM - 6:00PM

Registration Open
Connections & Resources Lounge Open

8:30AM - 12:00PM

Youth Leader Training

11:15AM - 12:00PM

Deep Dive Sessions (Virtual)

12:45PM - 2:45PM

General Session

2:45PM - 4:00PM

Break
Drill Down - Hot Seats
Drill Down - Table Topics
Break

4:00PM - 6:00PM

General Session

Sage Steele & Scott McKain, CSP, CPAE

6:00PM - 7:00PM

Welcome Party

All Times Listed in Pacific Standard Time
7:00AM - 7:45AM

Friends of Bill W.

7:30AM - 8:15AM

Deep Dive Sessions (Virtual)

8:00AM - 6:00PM

Registration Open
Connections & Resources Lounge Open

8:00AM - 9:00AM

Breakfast

9:00AM - 11:00AM

General Session

11:00AM - 12:00PM

Networking
Social Learning

12:00PM - 1:00PM

Lunch
CPAE-Only Lunch
Resource Rooms (Partner Hosted, Virtual)

1:00PM - 2:30PM

General Session

2:45PM - 4:30PM

General Session

Glenna Salsbury, CSP, CPAE & Naomi Rhode, CSP, CPAE

4:30PM - 5:15PM

Deep Dive Sessions (Virtual)

4:30PM - 6:00PM

Lobby Bar (Virtual)

All Times Listed in Pacific Standard Time
7:00AM - 7:45AM

Friends of Bill W.

7:30AM - 8:15AM

Deep Dive Sessions (Virtual)

8:00AM - 4:00PM

Registration Open
Connections & Resources Lounge Open

8:00AM - 9:00AM

Breakfast

9:00AM - 11:00AM

General Session

11:00AM - 12:00PM

Networking
Social Learning

12:00PM - 1:00PM

Lunch
Resource Rooms (Partner Hosted, Virtual)

1:00PM - 3:30PM

General Session

Board Transition
State of the Profession
Ron Tite

3:30PM - 5:15PM

Lobby Bar (Virtual)

4:00PM - 4:45PM

Deep Dive Sessions (Virtual)

6:00PM - 8:00PM

Cavett & CPAE Awards Show (Hors D'oeuvres, Black Tie Attire)

8:00PM - 9:00PM

After Party

8:00PM - 9:00PM

Lobby Bar (Virtual)

All Times Listed in Pacific Standard Time
Stay at one of Las Vegas' premier hotels and casinos, Caesars Palace, to receive special rates on select rooms.
Standard room rates start as low as $119 per night.
Youths age 10-17 are encouraged to attend the NSA Youth Conference which is also going down at Influence 2021.
This simultaneous yearly conference helps forward-thinking youths excel, develop, and grow to positively impact the world around them and sets them up for future success.
It's also a chance for them to meet others within their age group to form impactful connections and meaningful, life-long bonds.

3570 S Las Vegas Blvd, Las Vegas, NV 89109
McCarran International Airport
5757 Wayne Newton Blvd, Las Vegas, NV 89119
Parking & Transportation:
We'll fill you in on parking details soon!
Frequently Asked Questions
INFLUENCE 21 will be a hybrid event! If you want to join us as part of the limited in-person attendees in Las Vegas, we're excited to have you! If you'd like to watch from home, you'll still get the same opportunities to learn and connect from the comfort of your home. 
As of right now we will only allow 500 attendees to join us live. The space we're using can hold up to 3,000 people, so we'll have plenty of space to maintain social distance. 
As long as space permits, yes! You can add the in-person experience in your MyNSA account. 
We're using an awesome event program called Socio! From this one place, you can watch the live streams, catch recordings, download handouts, and network with other attendees. We'll send instructions on accessing the event space closer to the event. 
First of all, get better! While we'll be sad that you can't join us in Las Vegas, your health and the heath of all our attendees is critical. If you're feeling ill before the in-person event, please stay home and watch the content from our event app. Give us a call and we'll be happy to discuss how use the in-person registration costs for another NSA opportunity!
The session recordings will be available to view in the NSA Digital Vault about a month after the conference!