Sponsored Webinar: Build a Better Business
From Stage to Screen: The Art & Science of Using Webinars for Lead Generation
November 15 | 5 p.m. ET/2 p.m. PT
From Stage to Screen: The Art & Science of Using Webinars for Lead Generation
with special guest Daniel Pope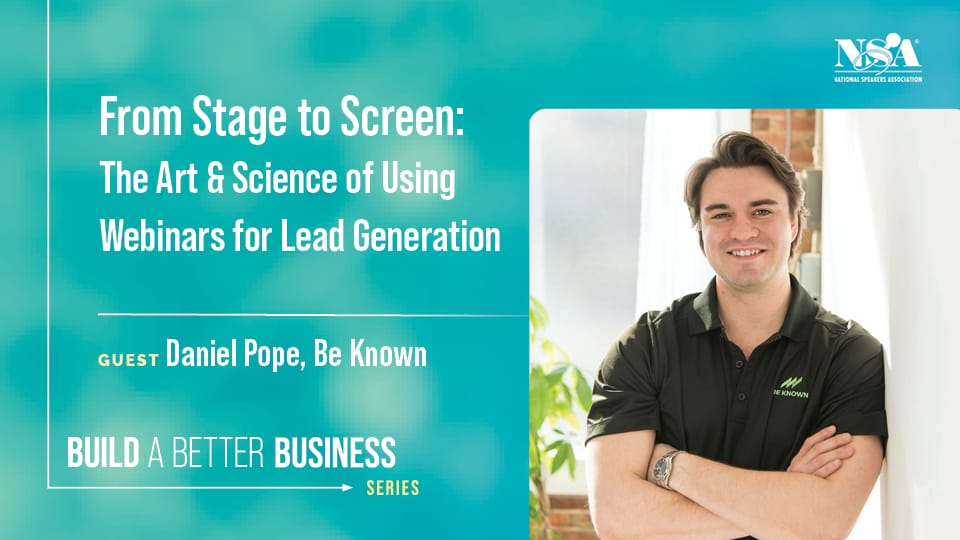 Imagine connecting with dozens, hundreds, or even thousands of leads without ever leaving the comfort of your home. 'From Stage to Screen: The Art & Science of Using Webinars for Lead Generation' unravels the potential of using virtual events as a powerhouse for high-quality, high-intent lead generation. Over the past seven (7) years, we've helped our clients use webinars to generate tens of millions of dollars in new revenue. It is, without a doubt, the highest ROI marketing activity you need to be doing in 2024.
Comfort & Convenience: Webinars eliminate the hassle, expenses, & constraints of travel allowing you to focus more on delivering impactful content.
Higher ROI: Discover how we use multi-platform & highly targeted marketing campaigns to reach untapped audiences, without breaking the bank.
Personalized Automation: Learn how to create automated follow-up so you can convert more registrants before, during, and after the webinar.
Content Flywheel: Simple strategies to repurpose your webinar content into various formats like blog posts, short videos, or eBooks for continuous lead generation, long after the live event has concluded.
Register below to join us on Wednesday, Nov. 15 @ 5 p.m. ET for this upcoming BBB webinar!