Best Clients Ever! How to Find Clients That Love You by Being Yourself So You Can Sell More in 2022 with Rachel Sheerin
with special guest Rachel Sheerin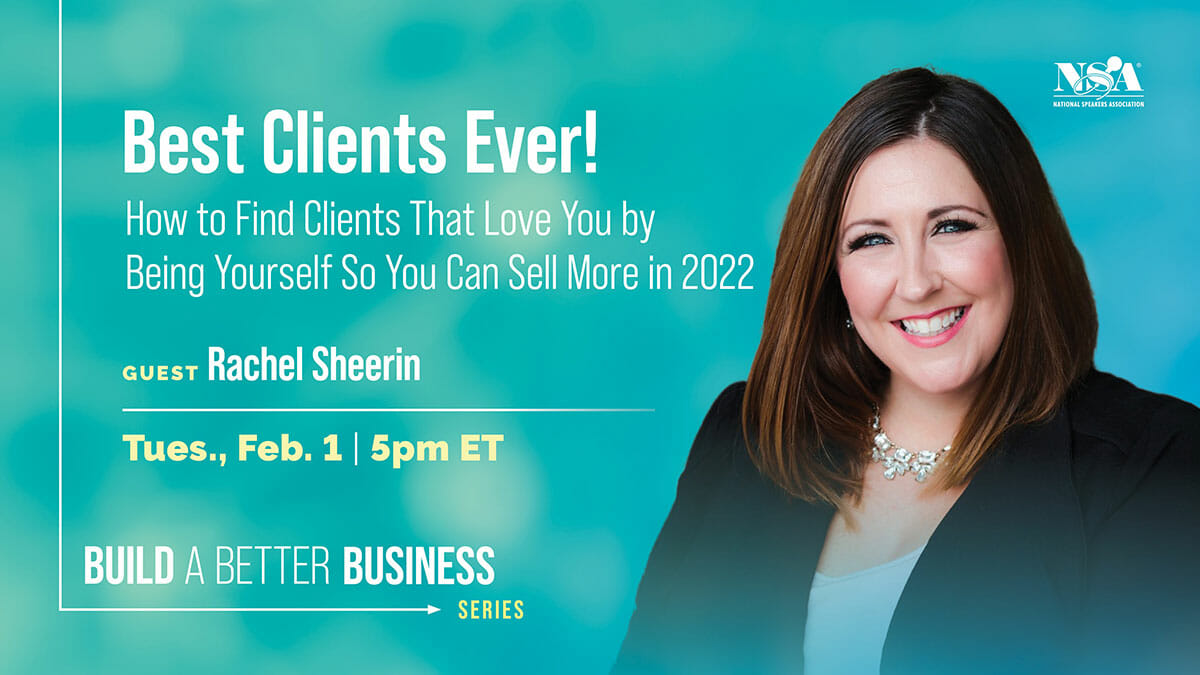 Have you ever had a client that has drained you of sanity and patience? You are not alone!
In this fast-paced, fun, and actionable session, Keynote Speaker and Emcee, Rachel Sheerin will guide you through her tried-and-true method of standing out so your favorite clients can find you, book you and refer you all the time!
This session will rock your world by:
Exploring why we get clients we don't like (hint: It's us, not them)
Discovering who your ideal client is and how to attract them to your business
Giving you tools and templates for you to customize so you can be your best, authentic self
This session is perfect for:
New speakers looking for insight on how to gain more clients
Veteran speakers looking to hit RESET on their client list and business
Anyone wanting more clients they love!