Embracing a Wide Audience with Jess Pettit, CSP
with special guest Jess Pettit, CSP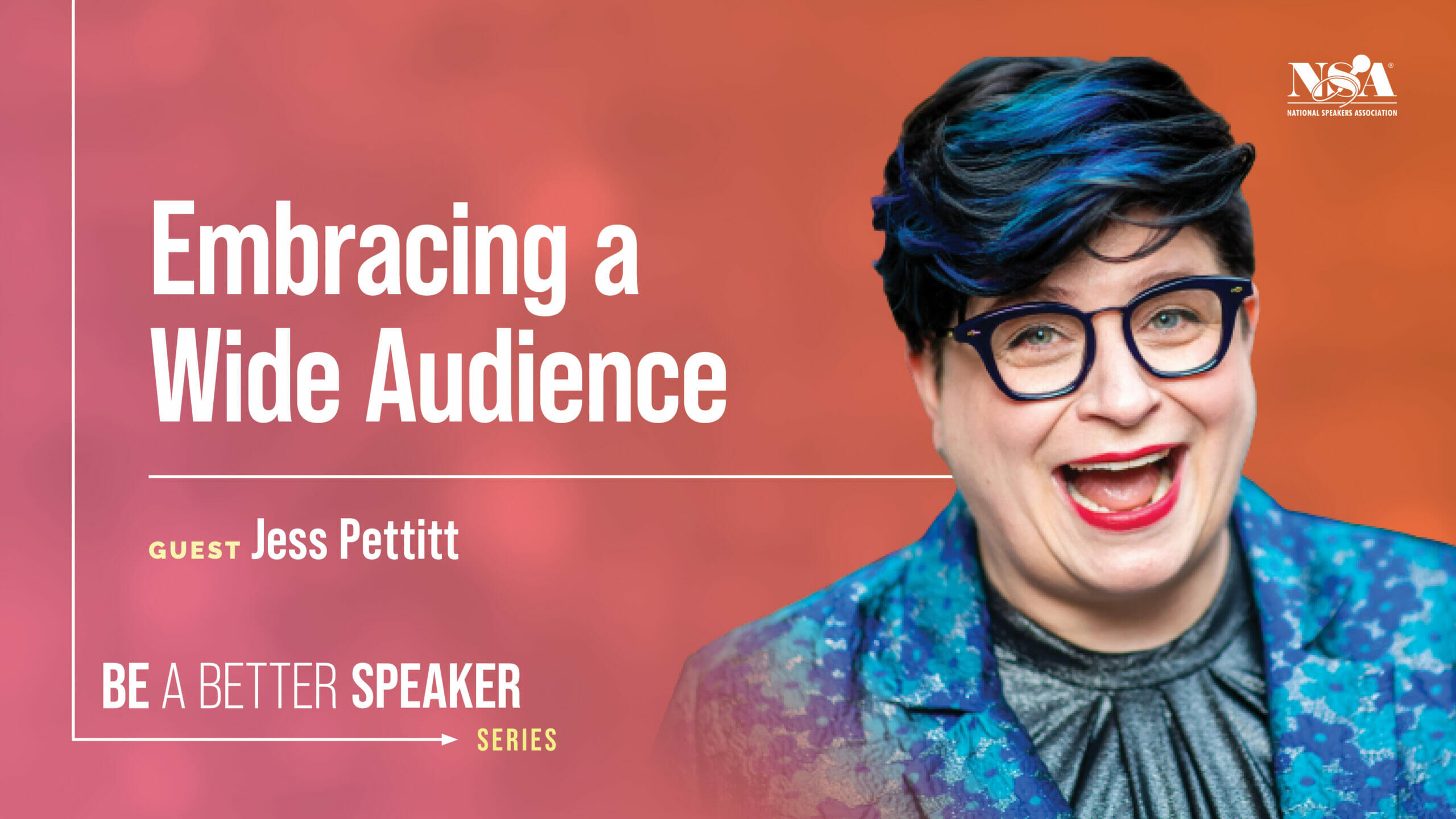 Words matter - not just to professional speakers and writers, but to our audiences - to people. Let's spend today really looking at our choices and see if we are consciously including our target audience and buyer as well as who we are unconsciously excluding. We can always do better, and we can't do everything. Jess Pettitt, CSP, writes, speaks, and consults a wide variety of audiences with a clear message of Good Enough Now, Doing the best you can with what you have some of the time. She joins us today to walk us through a process to be thoughtful, inclusive, and incite future business. Then Jess will invite you to a hot seat for attendees to examine their word choices, no matter the topic or audience, and focus on those that they may be leaving out accidentally.
Register today for this Better Speaker Program and text Jess in advance at (202) 670-4262 with your sticking points, tricky audiences, boring topics, etc., and she will be there in the corner with answers and suggestions!
After almost 20 years in the diversity business, Jess uses what she calls a "Trojanhorse method" to invite people into a conversation that likely would assume they aren't welcome. Words and word choices make people feel included; this is true in comedy, training, speaking, consulting, and writing.