Build Brand You! With William Arruda
with special guest William Arruda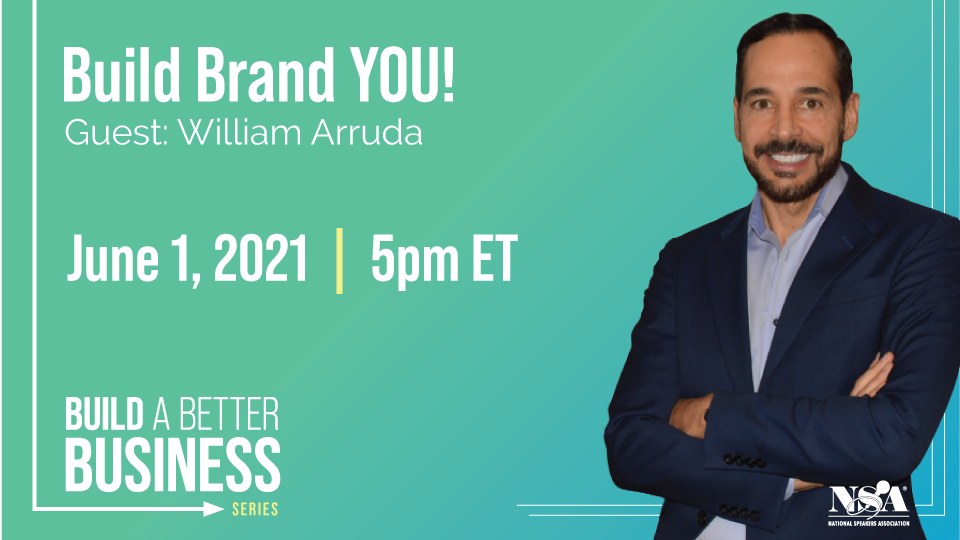 Personal branding is the key to expanding your success as a speaker. When you're clear about your unique promise of value and your "secret sauce," you can stand out and attract the attention of decision-makers.
In this presentation, William Arruda will:
Take you through his proven, three-step personal branding process to help you uncover.
Express and build your winning brand. When you do, you'll grow your speaking practice and achieve your goals.