with special guest Kelly Swanson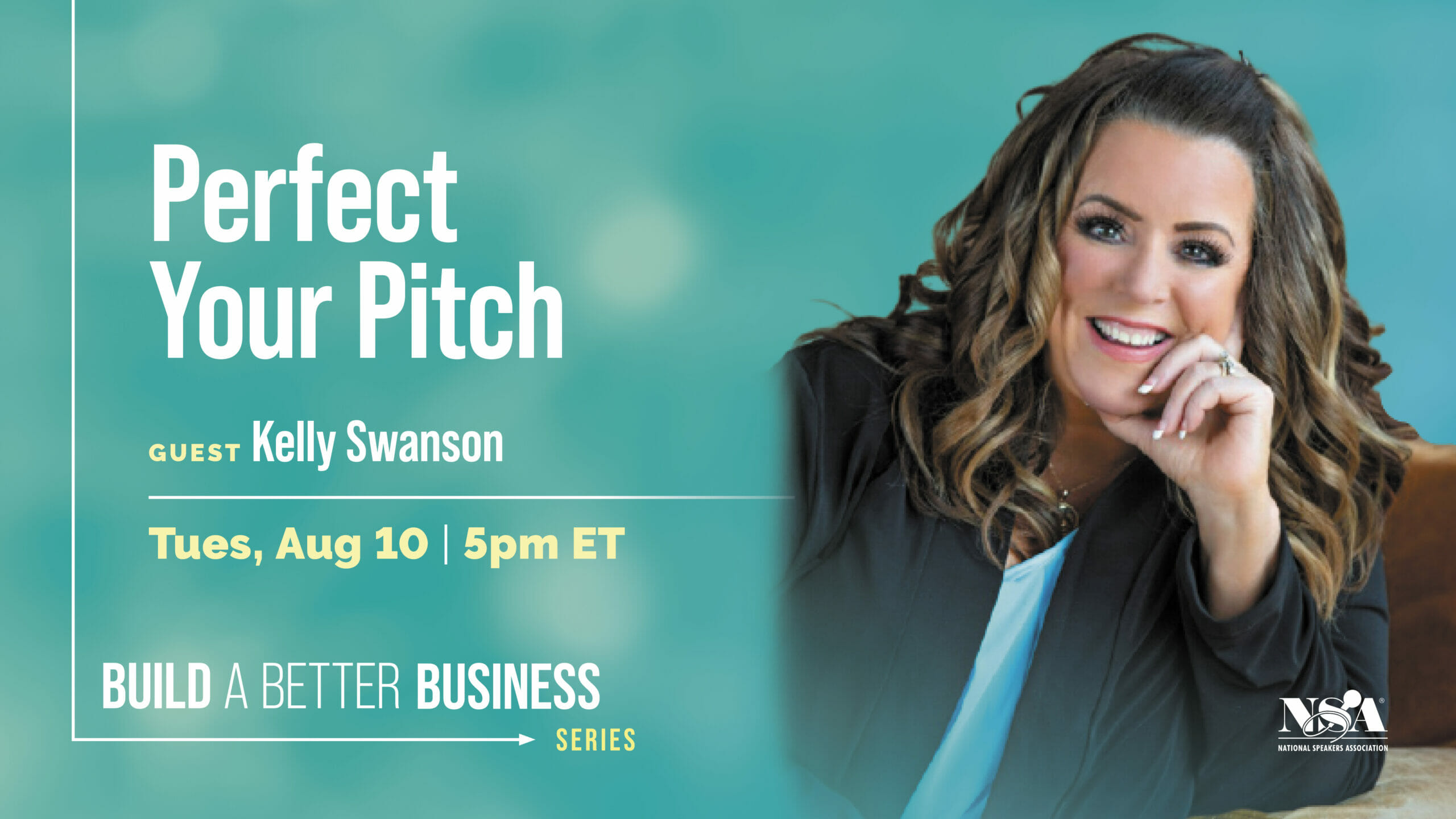 How good are you at telling the story of your brand? How strong is your elevator pitch? When you tell people what you do, are they desperate to hear more? 
Most speakers, even those that have been doing this for decades, will admit that they struggle with explaining what they do in a powerful engaging way that makes people want to know more. In a crowded competitive market filled with noise, it's getting harder to be heard. The secret is not in being louder than your buyer's distractions but getting their attention quickly.  Many people in business think that the secret to a powerful pitch is the information they are sharing. The data. Wrong. Science has proven that facts and information have absolutely no emotional impact on your listener. What does? STORY.  As speakers, we know how important stories are to our speeches and presentations. But chances are, we aren't using that tool as well as we can in our sales and marketing. So, let's change that.   
How happy would you be if you had an amazing five-minute brand story that you could use in a demo video, web copy, course, book, social media post, webinar, speech, or sales presentation? If the answer is 'very happy,' then you don't want to miss this!  
Kelly Swanson will take you on an interactive journey through your brand, to discover the elements that will create an emotional impact with your listener - no matter what platform you're using. Kelly's template for crafting a brand story, will help you find an easy way to explain what you do in a way that makes your listener care. And then once you define that, understanding how to weave it into a story.   
At the end of the session, you will be able to: 
Clarify the elements of their brand that the buyer cares about

 

Learn the impact that story has over data when it comes to persuasion

 

Get Kelly's template for crafting a brand story

 

Get tips on how to find the right story to tell

 

Look at different ways to present that story

 
VOLUNTEERS NEEDED! 
We are looking for two volunteers, a brand-new speaker, and an experienced speaker who would like to work with Kelly on powering up your pitch. Please submit a video, no more than 5-minutes long with an answer to this question:   
If you had five minutes to stand up in front of a room full of ideal buyers at a networking event, what would you say?    
Here is What you Need to Know: 
You must attend our Build a Better Business session virtually, August 10

th

 5PM EST

 

Attend a one-on-one coaching session with Kelly where she will help you take your brand story to the next level.

 

Volunteers will be randomly selected.  Selected volunteers will give their perfected pitch Live to the group!

 

If you are selected, your video submission will also be featured to the audience.

 
 If you've ever worked with Kelly, or seen her story makeovers, then you know she is the perfect person to help you turn your words into marketing gold.