The Practical Guide to Better Virtual Presentations
with special guest Graeme Newell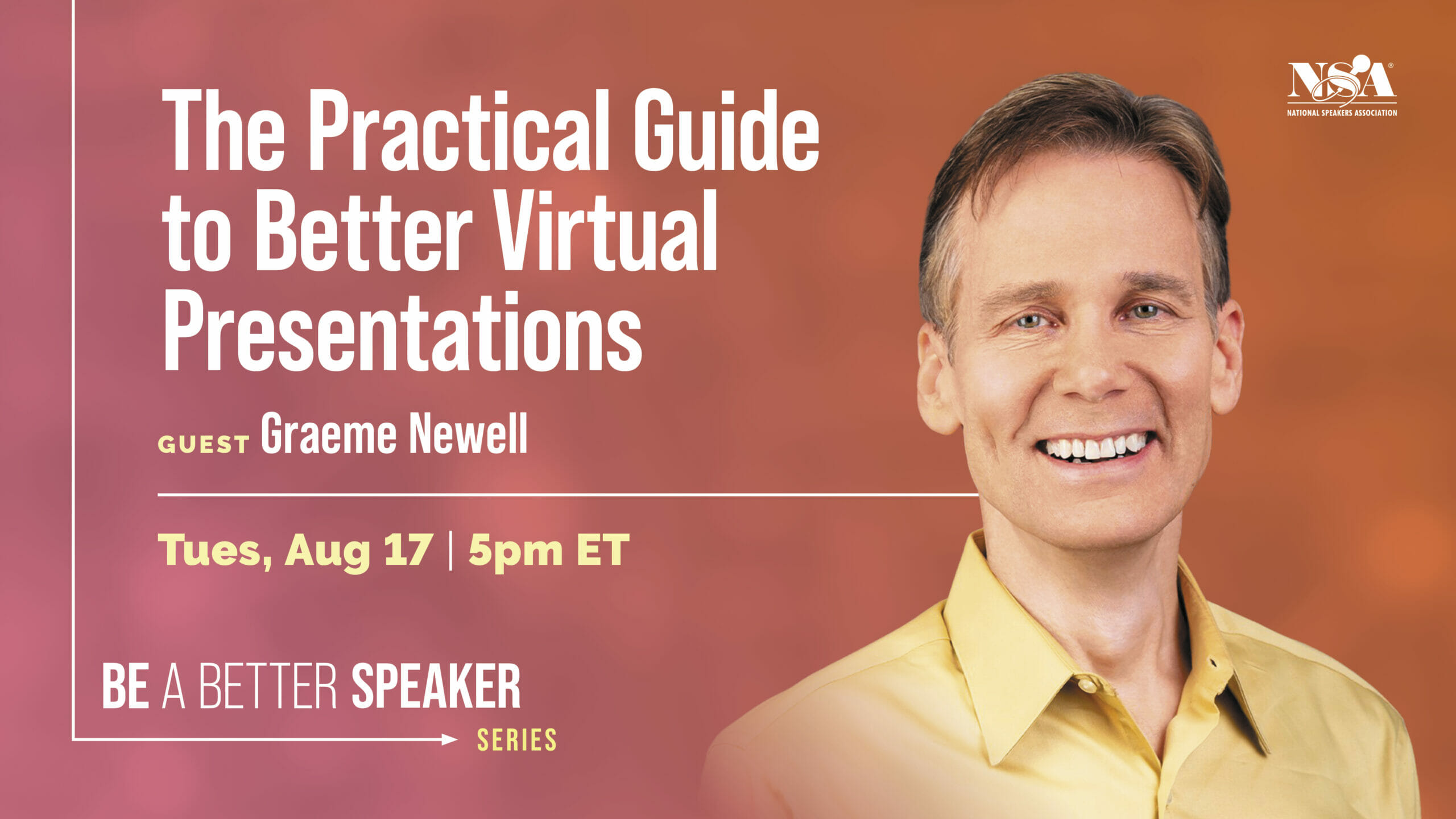 New online tools and techniques have transformed dull online presentations into deeply interactive, personal experiences. But far too many speakers still struggle with the new online tech. Well virtual meeting maestro Graeme Newell is here to answer all your questions.
In this hands-on session, Graeme shows us how to up your online presentations to look sharper, be more interactive and dazzle audiences. From lighting, to software, to microphones, to cameras, he reveals the best inexpensive gear to buy, and the right way to use it. Bring your toughest virtual meeting problems and join us. You'll learn simple, inexpensive ways to look better online.
Key Takeaways:
Learn the best inexpensive gear to buy and how to use it.
Learn the biggest online speaking mistakes and how to avoid them.
Learn simple tricks for making your current online setup look better.